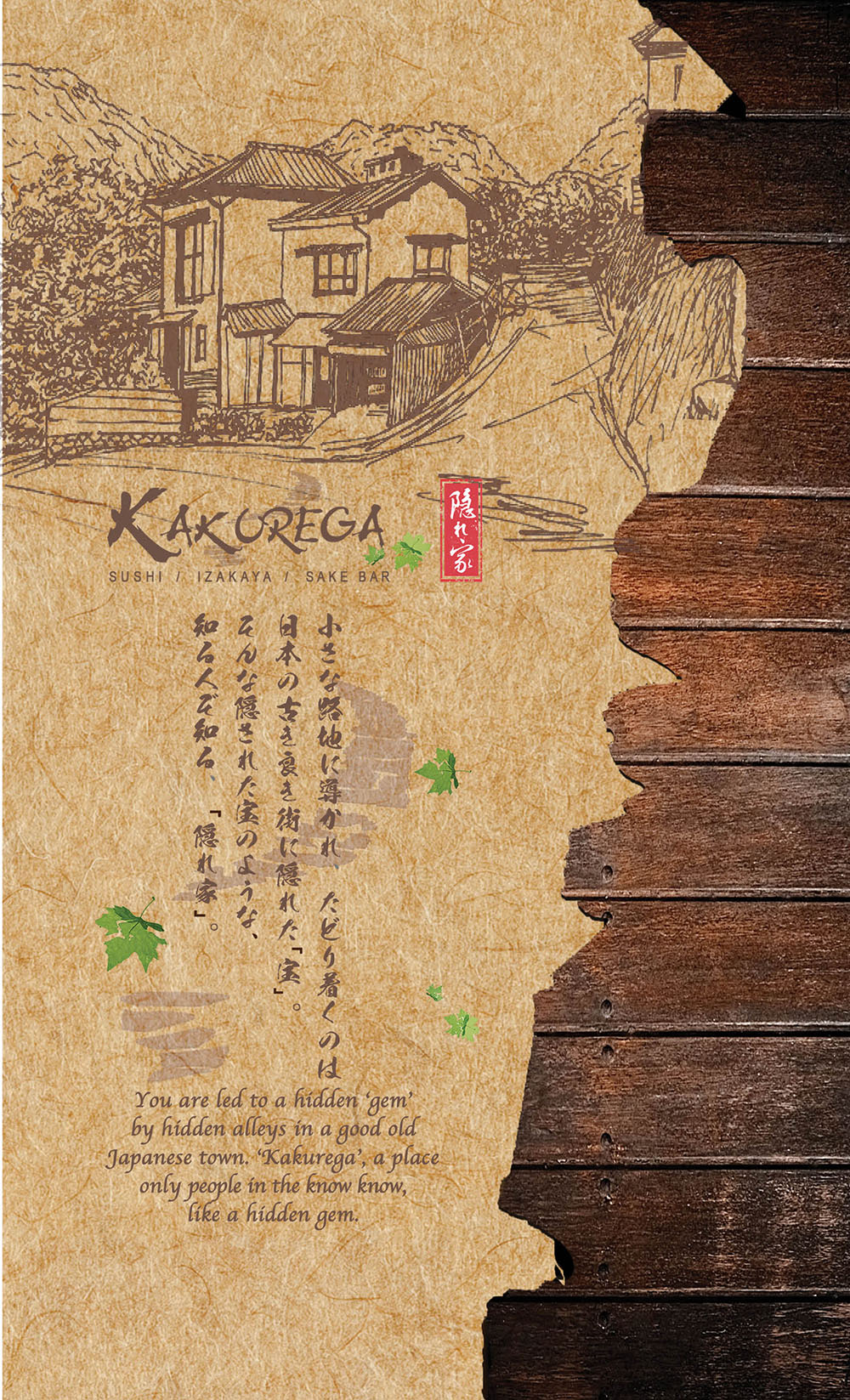 Sushi and sashimi aren't only about the freshness of
the fish. The soy sauce, wasabi paste, sushi rice and
nori (seaweed) used can make a world of difference.
At Kakurega Sushi, we ensure that you get the best
of every ingredient. We only use high grade rice
from Japan, fresh wasabi root, high quality nori
(Yama Moto Yama) and aged soy sauce.